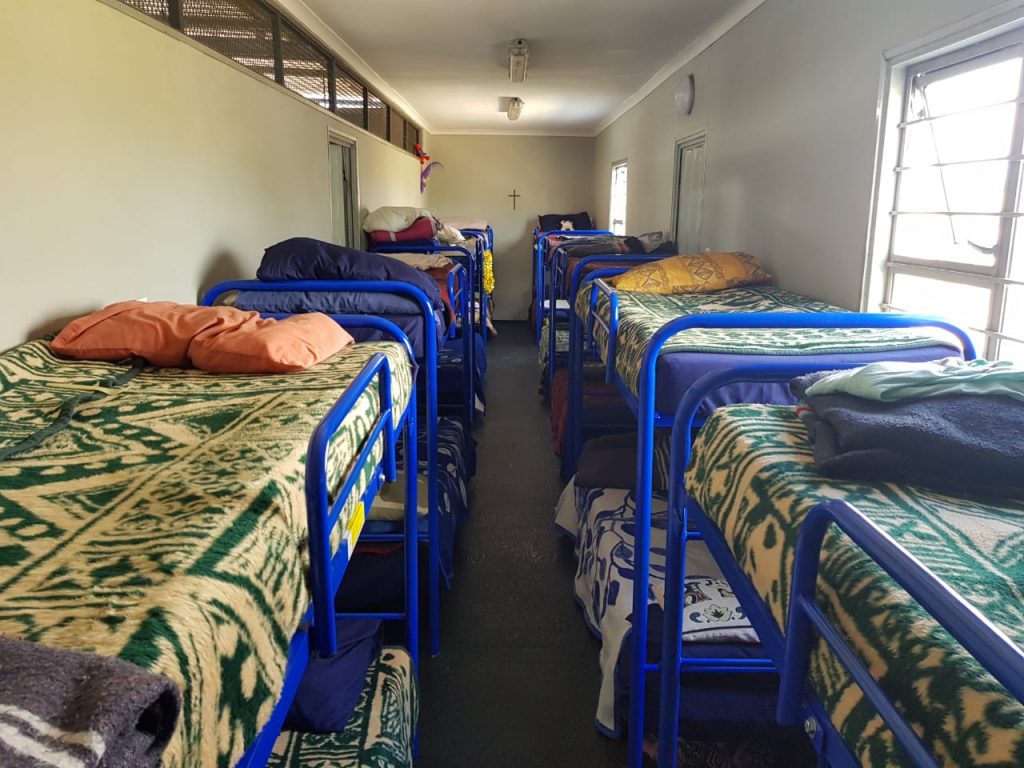 Safe Space, a step down shelter in Bellville, is in the process of upgrading their facilities. Located on the premises of what used to be the Scout's Hall in A.J. West Street, Bellville, Safe Space has provided secure overnight accommodation for homeless in the area for the past two years.
The negotiations of the Safe Space area were an enterprise of the Joint Operations Committee (JOC), an initiative by our very own Wilma Piek. The JOC brings together various social development and law enforcement organisations for collaborative change operations in response to problems in the community.
Safe Space was one of these. The idea was to provide secure spaces for the homeless in the northern suburbs of Cape Town, especially Bellville. 'There are over 700 homeless people in the area and not nearly enough shelters for them all,' says Wilma.
The pre-shelter space is run by Mould Empower Serve (MES), a nationwide outreach programme which provides social development, skills training and spiritual enrichment to the homeless. Safe Space has performed so well since its inception that it was awarded a bronze certificate at the yearly National Community Chest Awards in the Social Innovation category towards the end of last year.
Initially just an open warehouse structure and containers, the Safe Space facilities are consistently being upgraded to make the set up more comfortable. The women's facilities recently received bunk beds and there are plans in place to improve the recreational area by adding seating.
'There are areas outside where they can play cards and chat. We want to make it comfortable for them,' says Joseph Fredericks, Safe Space Coordinator. 'Our aim is to provide a place where they can have dignity and be 'normal' in a sense.'
He shares that public donation has been imperative to the upgrades thus far, 'The women have recently been given double bunks. Their mattresses, sheets and pillowcases were all donated by the public.' The purpose of the shelter is to give the homeless a space to sleep in safety, free from removal initiatives by police and harassment by criminals. There are also ablution facilities and social relief in the form of counselling, access to social development services, occupational services and job rehabilitation opportunities.
Piek says that the shelter has been helpful in preparing the homeless for reintegration. 'First prize is for the homeless to be united with family and ultimately reintegrated into society, the Safe Space has been integral in this endeavour.'
The VRCID Social Development team is constantly referring individuals to the shelter and other MES operations. 'For the past three months our fieldworkers have made 311 referrals to MES and the Safe Space,' says Piek.  'Our fieldworkers also assist at the MES Service Centre next to the Safe Space on a daily basis.'
If you would like to know more information on how to donate to the Safe Space please contact Anelle Erasmus on the details below, or visit the MES website.
Tel:   021-9498736
Email: anelle@mes.org.za