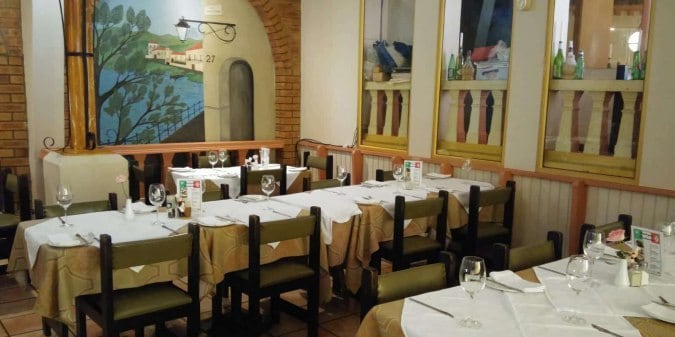 54 is a significant amount of time for any business to exist, especially an eatery. When the Harlequin restaurant was established in 1965, the choice of places to enjoy authentic Italian cuisine were few and far between.
All these years and countless restaurant chains later, this little restaurant in the heart of Parow is still going strong, offering a mouthwatering menu in exactly the same place.
As the VRCID, we want to take a moment to acknowledge this feat and congratulate Harlequin.
Founder Angelo Inzadi, a born and bred Italian, opened the restaurant in Main Road, Parow with the intention of introducing South Africans to his native dishes. Customers flocked through the doors to experience the food and ambience that Mr. Inzadi brought to the table.
Chef Americo Zucatto joined the team in the last few years, bringing with him experience from Italy, America and Romania. Together, with the 12 staff members, they manage to make each visit to the restaurant a magical one, truly bringing Italia to life.
Starters that come highly recommended are the flavoursome Antipasto al Italiana (a selection of Italian cold meats) or for the more traditional palette, snails in garlic butter sauce.
Regulars to the restaurant favour the Veal Piccata Angelo or Veal Dario Al Forno as the main dish, with their pasta dishes admittedly coming in a close second.
From Mussels Marinara to a mouthwatering Monkeygland steak, there's something to satisfy everyone. Their secret ingredient? That every dish is made with love and passion of course.
If you fancy being transported to the streets of Italy without having to venture too far, be sure to book your next date night at the Harlequin restaurant and be part of a legacy that we're sure will persevere for at least another 50 years.
Visit their website to view their menu and pricing or simply contact them directly to book a table.
Tel: 021 939 1993
281 Voortrekker Road, Parow.