"What's your flavour?" is an extremely difficult one to answer when ordering a milkshake off the stylish retro-American menu at Joe's Easy Diner. With a whopping 38 milkshakes to choose from, it's bound to be a tough decision for anyone indecisive out there.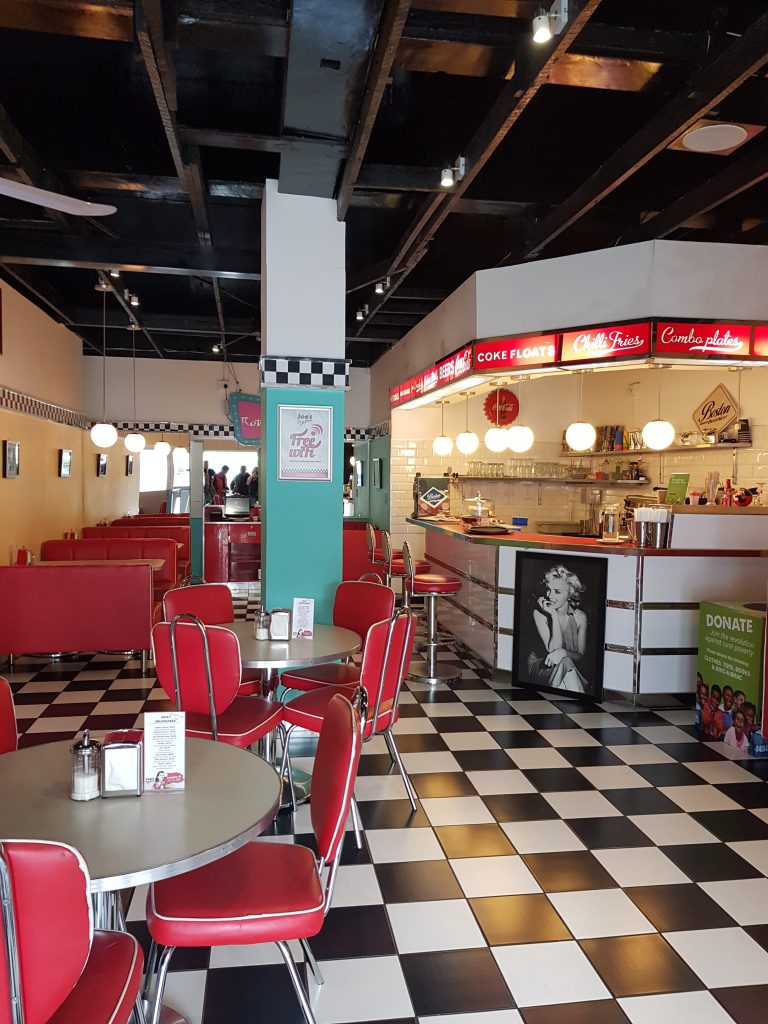 We spoke to William Coetzee, the owner of Joe's Easy Diner in Parow, to find out all he had to say about the VRCID's work, and what's in store for this much-loved diner in the future.
"We've had some awesome support from our regular clientele and our customers; and also the VRCID who patrols the neighbourhood, which is amazing. They always see me driving around, up and down to our home, and I always offer them some coffees on cold winter evenings. Thank you to VRCID and for the support from our clientele."
It's no wonder William's diner is a favourite amongst both children and adult residents of Parow, with milkshakes ranging from kiddies' bubblegum shakes, to dark rum and chocolate alco-shakes for adults. As for the future of the diner, there are currently 54 different milkshake flavours in the works, and they're looking to increase this number even further in the near future.
Visit their website to view their menu and pricing or simply contact them directly to book a table:
Tel: 021 911 2136
358 Voortrekker Road Parow