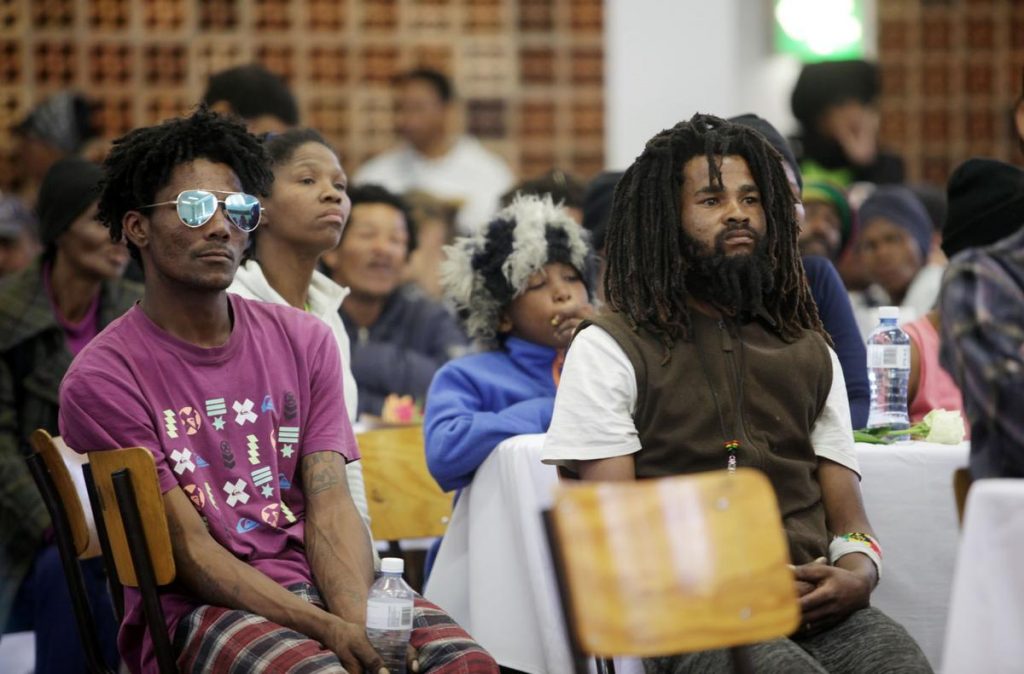 Just under 200 homeless people attended an "open dialogue" with City officials in Bellville last week.
The meeting at the Bellville South civic centre was held on World Homeless Day, Thursday October 10. Mayco member for community serviced and health, Dr Zahid Badroodien said the meeting would help the City gauge homeless people's needs and how to address them. "It gives us an opportunity to look at which services are being provided and how we are fulfilling or falling short of giving street people what they truly need and want. We can focus on closing the gaps in how we respond to people living on the street." The City recognised the importance of working with other organisations to help the homeless, he said. "There are several organisations who assist street people, and they are to be commended. Working with street people is a calling, and I want to encourage them to work with the City in the interest of the homeless."
Wilma Piek, the social development manager from the Voortrekker Road Corridor Improvement District (VRCID), said: "The purpose of World Homeless Day is to draw attention to homeless people's needs and provide opportunities for the community to get involved in responding to homelessness while taking advantage of the stage an 'international day' provides." Some of the street people's needs she said, were access to services in more outlying areas such as Kuils River and Gordon's Bay; ablution facilities, training and jobs. "There is no one-size-fits-all solution and we need to realise the government, the community, churches, businesses, NGOs and the homeless themselves are all partners in addressing the homeless issue," she said.