Previously posted on Netwerk24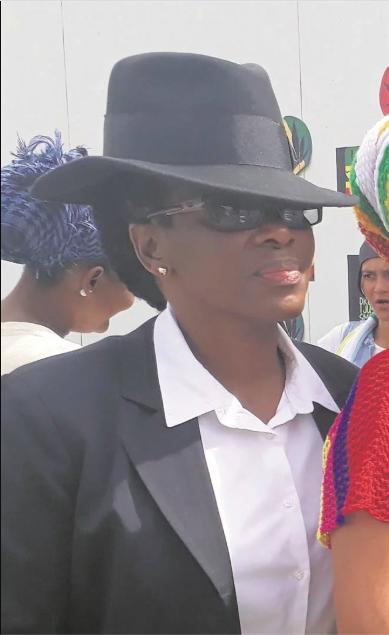 The Bellville police station has a new permanent station commander.
New chief, Brig Phindiwe Ntungele brings a wealth of experience to Bellville after serving as a station commander at Delft and Parow.
This is the 13th station in the Western Cape she's been employed at in her 30 years of service.
She started her new role at the end of 2019 after former station commander Brig André van Dyk retired at the end of 2018. Col Thembelani Mahlatshana served as the acting chief in 2019 and will now serve as head of the visible policing unit.
Ntungele declined a media interview but responded to TygerBurger's questions through email.
"Policing is very challenging and needs dedicated partnership from all spheres of the government and communities at large," she said.
One of the community structures she'll be working with is the Bellville Community Policing Forum (BCPF), a partnership which was regularly praised by Van Dyk.
Hennie Koekemoer, chair of the BCPF, welcomed Ntungele and said the CPF is excited to work with her. He also welcomed the stability of having a permanent chief in the role.
"The fact that she's from Cape Town and has spent her whole career here is a big advantage."
Ntungele was born in Mount Frere in the Eastern Cape, but moved to Cape Town as a child.
Derek Bock, chief executive officer (CEO) of the Voortrekker Road Corridor Improvement District (VRCID) also welcomed Ntungele.
"She must know that she has our full support and that she can rely on the VRCID to support her and her staff that ork within the VRCID area."
Bock said there were quite a few crime areas that need a lot of attention.
"As both Bellville station, taxi rank and the CBD areas fall within her jurisdiction, she has her work cut out for her.
"We urge the commander to take a zero-tolerance approach to crime as we need to clear these areas of the criminal element," he said.
In her time as station manager at Delft police station, Ntungele had a range of challenges.
In 2018, the station was listed fifth among the top 30 stations for murder in the country, leading to an oversight visit from the DA's shadow minister for police, Zahkele Mbhele.
At the time, Mbhele said the station was understaffed and under-resourced and were besieged by gang-related crimes.
Sources in the crime-fighting sector say there are positive signs about Ntungele's future as commander at Bellville.
One of these is a recent clean-up at the Bellville public transport interchange.