Urban Management and Public Safety are key to the VRCID's success. The organisation relies on many unsung heroes, not least its four Precinct Managers. They oversee a vast area, through which over 400 000 people stream each day in and out of the Central Business District (CBD) of Bellville and Parow.
Precinct Manager 1 for Parow CBD, Chris Matthee, is passionate about keeping the area safe and appealing. He worries that their efforts can sometimes go unnoticed. "It's difficult to see all the little things that are done daily. It's much easier to recognize this difference in a smaller area. The area that we cover is so big, and we do our absolute best – which is a great amount – but it's rarely recognised as it should be."
The VRCID's full-time Precinct Managers oversee the Public Safety Officers (PSOs) contracted in partnership with Securitas. Chris and his colleagues ensure that the PSOs are placed in specifically identified areas and patrol the VRCID on a 24-hour basis. Precinct Managers also ensure that VRCID employees work in partnership with Bellville and Parow Community Police Forums and local Neighbourhood Watches, with whom they regularly conduct operations.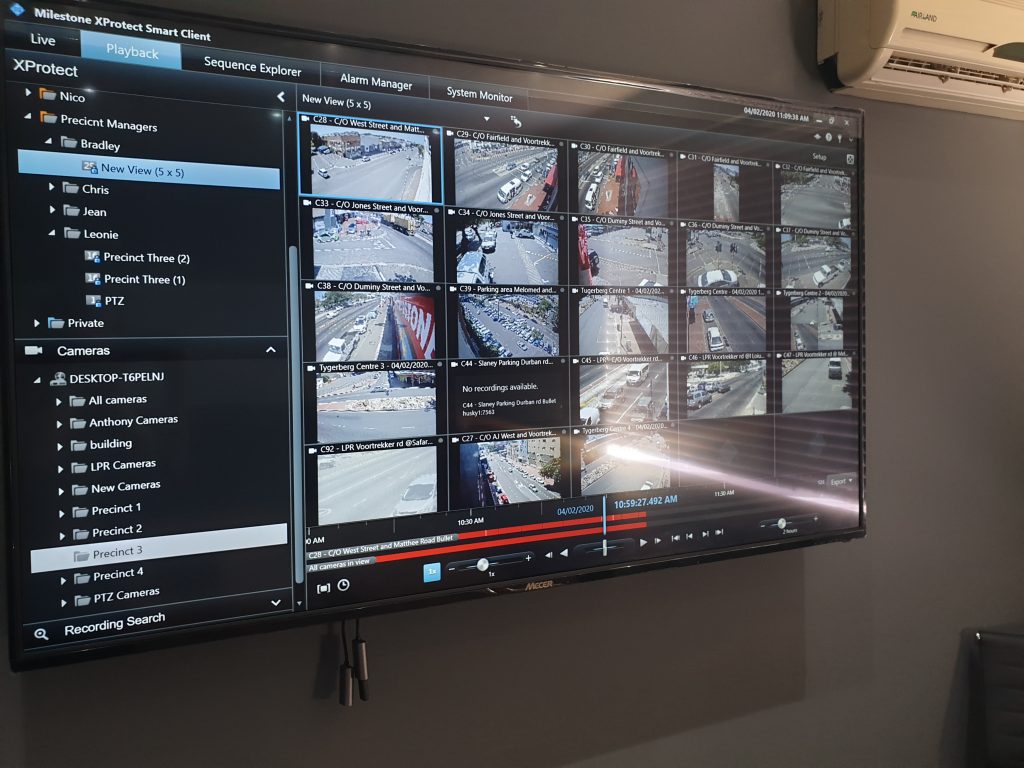 With so much to achieve and coordinate, it's hard to imagine the daily reality of a Precinct Manager. "I start my morning by going to the office and logging onto the camera system to check that all of the cameras are working. I then scan through the different areas on playback; unless something was reported the previous night, then I playback recordings from that specific area to see if anything suspicious was picked up. When I've found something suspicious, I get the case number from the police, and speak to Nico (our Contract Manager), who views the tape and continues the process from there," Chris explains.

Precinct 1 has many hotspots, and Chris knows his area and local people well, so he can spot suspicious people, dirt, and grime at the drop of a hat. He drives around the area, and if he sees anything out of the ordinary or suspicious, he'll attend to it and call for backup if there's an issue.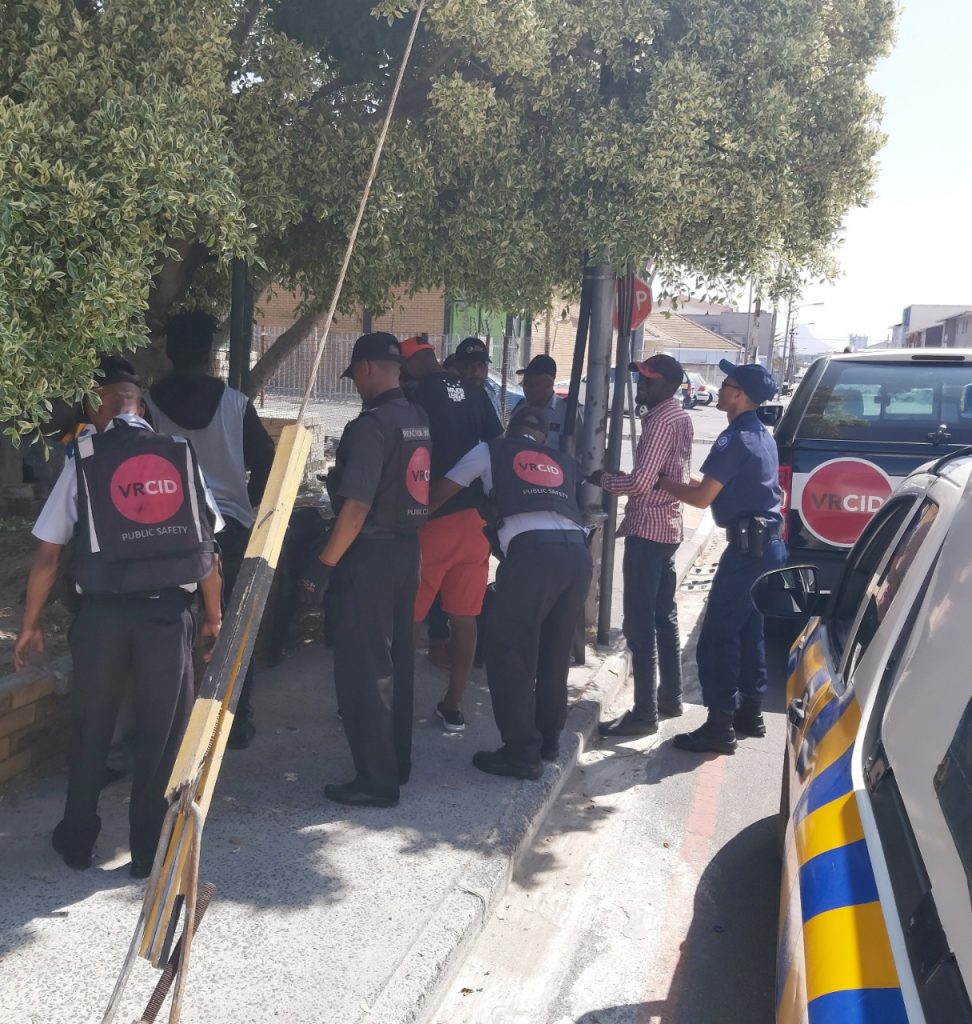 This organisation is committed to best practice. It's visible throughout their approach to the people of their community, but also internally. "As the VRCID, we're transparent in our operations. Our staff members work for Securitas but they're never just numbers. They're people I respect and care for as I respect myself. It costs nothing to show respect, and doing so is not just the right thing to do, I know it means people are more likely to respect their job and do their best," adds Chris.
The demands of Chris' job are varied. His day is likely to involve management, strategy, and boots on the ground in the local area! He is the supervisor for the Mayor's Urban Regeneration Project (MERP) in the Parow CBD, focusing on willing money to uplift the area. He also supervises the Extended Public Work Program (EPWP), assists with road incidents, uses the City of Cape Town's C3 notification system to submit service requests regarding issues in the area that require attending to, and supports with SASSA pay outs each month. Recently, a fire broke out in his precinct, and his past experience as a paid volunteer firefighter working on Disaster Management in Goodwood and Helderberg came to the fore. He called for backup, stopped traffic to make space for the fire truck to pull into the area, and evacuated as many people as possible, knowing that it's not the fire that kills but the smoke.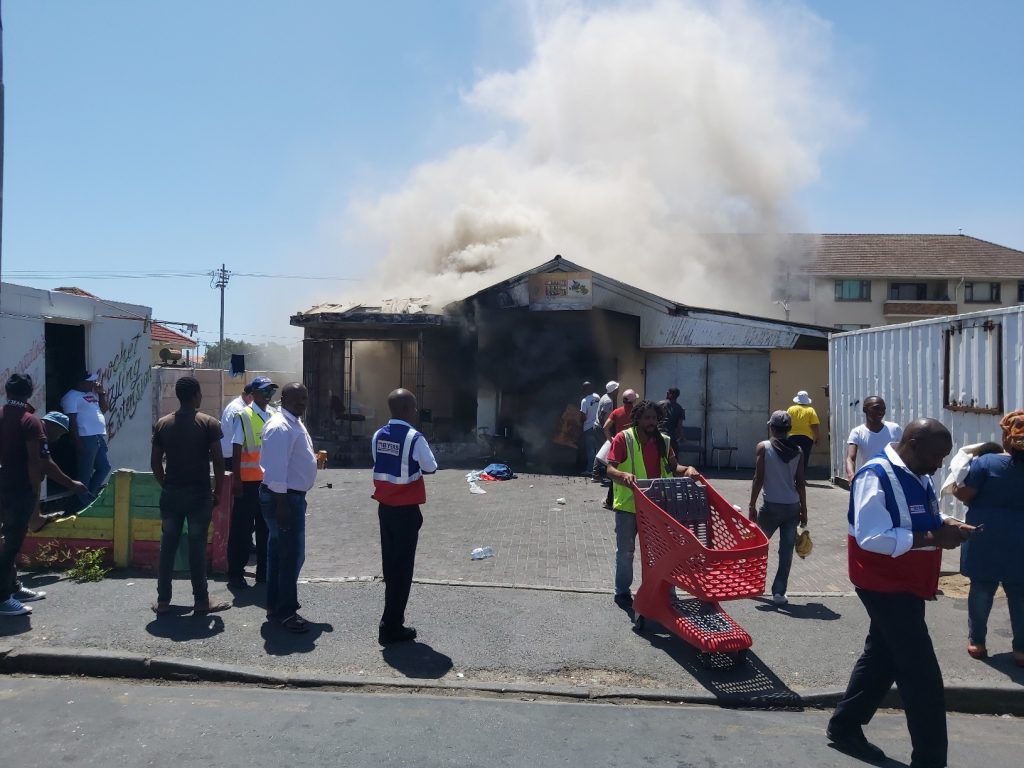 "This is a tough job. You work in environments that other people are afraid of, and recognition is slim. I work here because of the staff in my team. If I go home and everyone is safe, then I see that day as successful. I appreciate the people that I work with; to see they're okay and they're doing well. You may lose your temper many times a day, but that's just part of the job," concludes Chris.