Three organisations in Bellville – the Haven Night Shelter; the Voortrekker Road Corridor Improvement District (VRCID), and Mould Empower and Serve (MES) Cape Town – are working together during the national lockdown to help homeless people.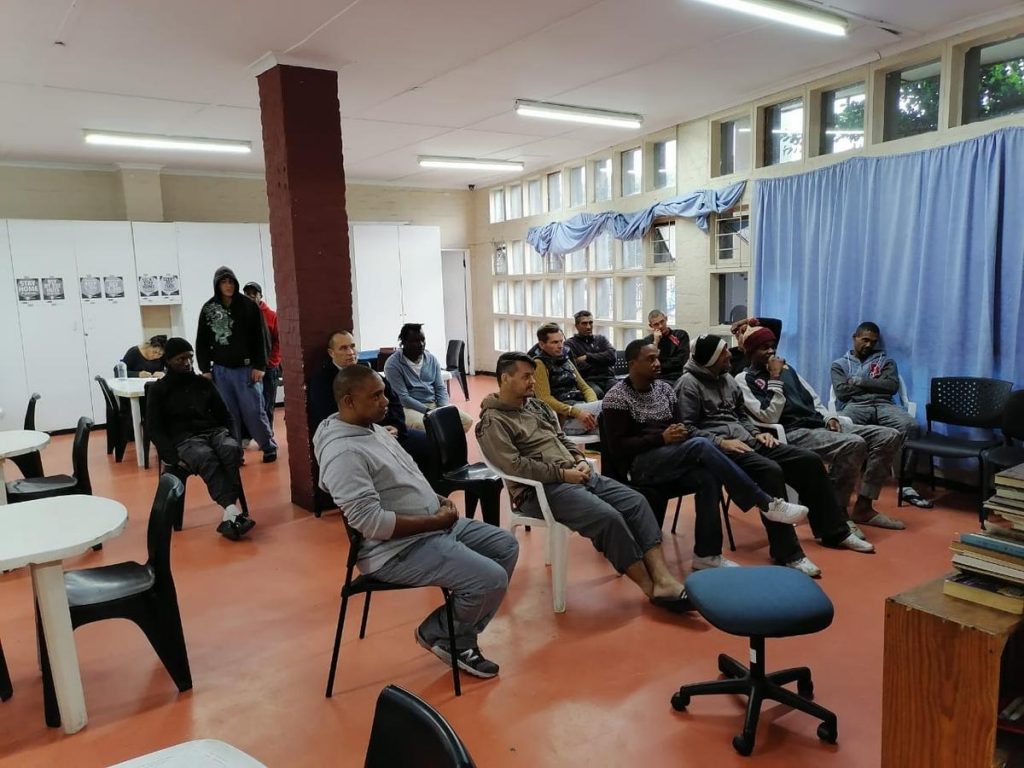 George Narkedien, manager of the Haven Night Shelter, said: "In order to help the homeless people in the area, we at the night shelter make about two and a half 100-litre pots of soup, which we donate to the MES Safe Space in Bellville. At the Safe Space, we then hand out a bowl of soup and a piece of bread to everyone that comes around."
Most of the residents at the Bellville shelter are recovering drug addicts and Mr Narkedien said there were social workers at the Safe Space to help anyone trying to come off drugs.
"We also have professionals on hand to provide them with immediate medication if needed, and they are then referred to me for further counselling or to arrange further treatment. The last thing we want during this time is for somebody going cold turkey while they are on the streets, so we provide a safe space for them and also provide medication."
The shelter had so far provided R5 000 worth of medication during lockdown, he said.
About 700 people visit the MES feeding site daily, and the VRCID has deployed officers to the area to handle crowd control.
Wilma Piek, the social development manager at VRCID, said: "Our officers are on duty for crowd control while our social field workers are also on hand to provide assistance. Their roles range from finding people that can be referred to the Haven Night Shelter to also helping those wanting to go back to their family homes. In those cases, we help them get back to their homes and also provide food parcels if need be."
Ilse Maartens, branch manager of MES Cape Town, said: "We have been fortunate to receive quite a lot of donations from the public via the trolleys parked outside the Pick n Pay at Willowbridge Mall and the Spar in Aurora, Durbanville, while we also receive food from the Woolworths in Willowbridge, which we distribute to smaller organisations as well. Of course, every bit helps and we are grateful that the public has been so generous during this time."