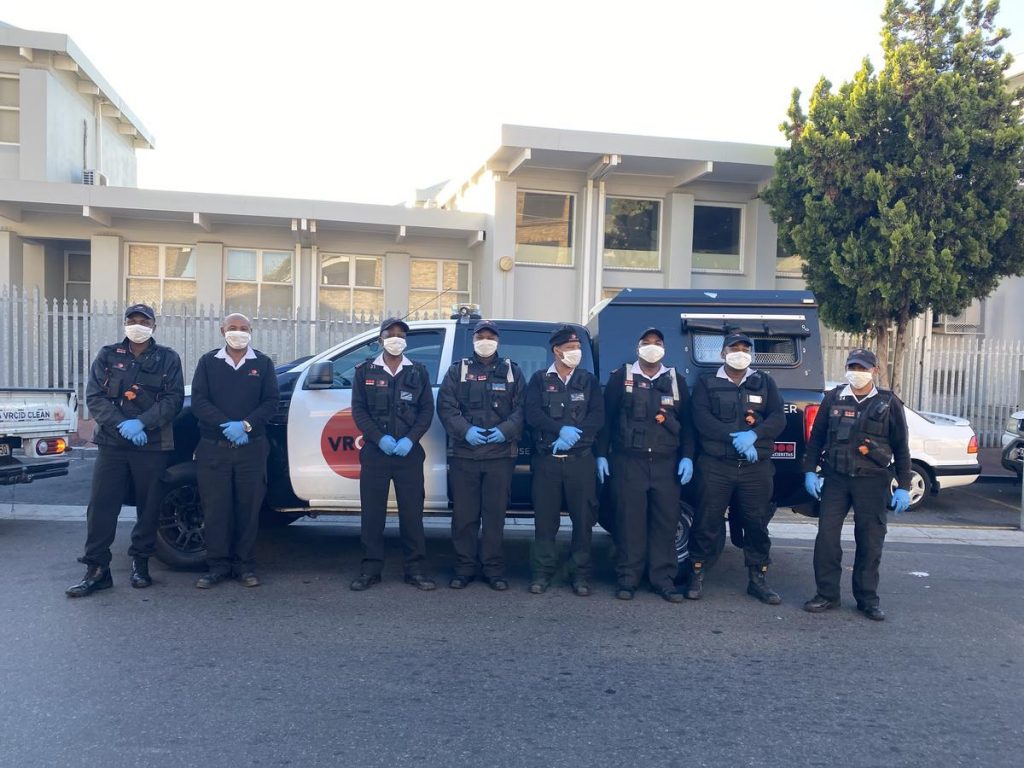 The Voortrekker Road Corridor Improvement District (VRCID) public-safety officers are still on patrol during lockdown in Bellville, Stikland, Parow and surrounds.
Jongikhaya Magqadi is a Securitas employee contracted to work for the VRCID as a safety officer.
"It is very quiet during lockdown, but we still have a job to do, and even during the lockdown there are still a few surprises here and there," he said. "Some of the incidents include people trying to sell drugs or guys stealing things from shops and running away, while we still have some guys who try to go into places that should be closed."
Recently, Mr Magqadi was called to a burglary in Parow that was picked up on CCTV cameras.
"I spend half of my time working out in the field and the other half is spent in the control room, where I monitor the cameras, and if something happens then I can dispatch an officer to the scene."
The safety officers at VRCID work 12-hour shifts and for Mr Magqadi, who lives in Delft, it takes a toll, yet he enjoys his job.
"Most of the time I come home just to wash, eat and then sleep before I go back to work again. However, I am 110% happy to be working here, and I have been happy for the three years that I have been here."
The shifts break down to three day shifts and four night shifts with three days off, followed by four day shifts and three day shifts with four days off.
"Normally we are very busy, so the time we work flies by so fast, but now it is very quiet so it takes longer, but I still enjoy being out there. Of course, the other difference we have now is that we have to wear gloves and masks, and when we catch somebody, we have to be careful when we are taking them to the police station because we have to keep ourselves and the other person safe from the virus.
"Crime has really dropped during this time, just because there are fewer people out in the streets, and the work has been a lot easier, but I really hope that things can return back to normal soon. Of course, I do not miss the crime, and I hope it will remain down when people return, but if you see how people are struggling to make ends meet, then we need to get back to normal."
Securitas contract manager Nico Nieuwoudt said staff had shown great dedication during lockdown.
"I really want to send a huge thank you to my guys who have all pitched up to work during this time. Nobody has called in sick or stayed absent from work."
VRCID chief operating officer Derek Bock said the safety officers and cleaning staff realised what an important job they were doing, and he thanked them for their efforts. "This is a personal thank you for each of our public safety officers and cleaning teams, from myself and the VRCID board of directors".