Voortrekker Road Corridor Improvement District (VRCID) cleaners have cleared about 25 tons of litter from the streets of Bellville, Parow and Stikland since lockdown started at the end of March, according to the special-rating area's CEO Derek Bock.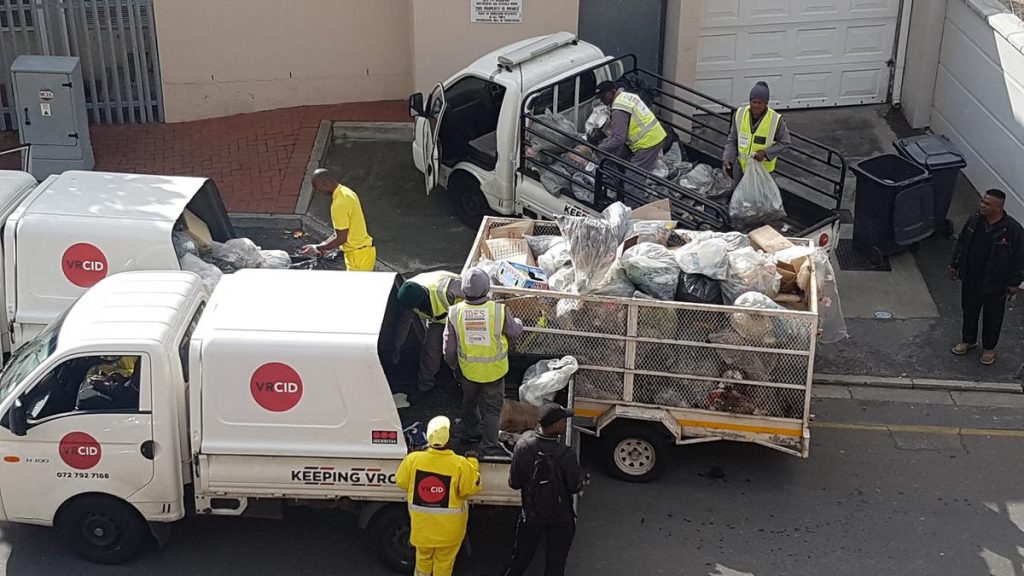 "This is over and above the litter collected by the City of Cape Town and is largely made up of illegally dumped business waste," said Mr Bock. "Let's aim to keep our streets as clean as they are now once we are allowed out again."
The cleaners work weekly from 8am to 5pm. There are also teams working weekends to meet the demand created by more businesses opening.
Mr Bock said: "The teams are divided into four precincts of the VRCID, with each cleaner assigned to his or her own area of responsibility. This ensures that they know their specific areas, and this allows them to target specific areas of where to focus on and what businesses there are in the areas. Each cleaner also has a radio in the event that they might need urgent assistance."
The cleaners were issued with masks and gloves, said Mr Bock. "At the office, when they take lunch and tea breaks, they are compelled to follow the necessary self sanitisation. The VRCID will also continue to supply them with soap which they can use at home, the staff are very important and we need to look after them."
Peter Mullins has worked as a cleaner at the VRCID since August 2012. "This job is my life," he said. "I am supposed to be on retirement a year ago, but I pleaded with Mr Bock to re-employ me again. On one hand, it gave me a chance to get out the house because if I stayed at home the whole time, my wife and children would drive me insane, but it also gave me a sense of purpose. Nobody knows my area round Radio Tygerberg like I do. I know everybody in the area, and it is my duty, even during lockdown, to keep my area clean."
Mr Bock urged the public to do their part in keeping the area clean. "It is a shame that businesses and members of the public still dump their litter and waste illegally on street corners. This is not allowed and it is very unfair towards the VRCID and the City, who are trying their best to keep the area clean. Every day, we hear the excuse that someone is being paid to pick up the litter; this is so demeaning and unacceptable behaviour which to me borders on criminality."