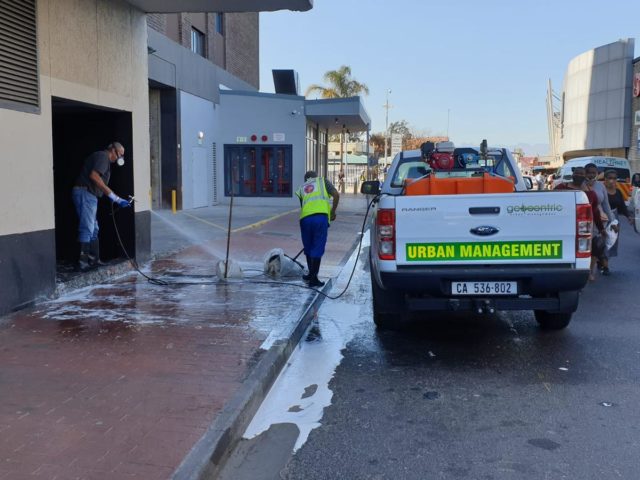 The Voortrekker Road Corridor Improvement District (VRCID) and an Elsies River-based company have been working together during lockdown to sanitise the streets of Bellville and Parow.
VRCID chairman Derek Bock said the streets needed sanitising because they had been used as public toilets during lockdown.
"Although the public toilets in Bellville and Parow are now open during the day, they were locked in the initial stages of lockdown, which forced the homeless to defecate and urinate in the streets, as there were no alternative public ablution facilities. We identified certain areas in Bellville and Parow in dire need as it posed health risks to the public."
Businesses had complained that the streets needed more than a hose down by the City of Cape Town, he said. "By sanitising the streets, it is our way of not only cleaning the area but also supporting the City in their efforts to battle the Covid-19 outbreak."
Gene Lohrentz, the owner of the cleaning company, said three vehicles equipped with a high-pressure pump and water tanks holding between 500 and 1000 litres of water mixed with germicide were used for the operation. "We generally do not use any soap-based agent," he said.