Our VRCID Social Development Manager Wilma Piek and her team are proud to have joined forces with MES, various shelters and NGOs, to support the homeless during levels 4 and 5 of lockdown.
Wilma explained that, "Lockdown accelerated collaboration between the VRCID Social Development team and our partners, based on the need to assist the street bound adults and children in Bellville and Parow after the State of Disaster declaration.
Through the Western Cape Street People Forum, we all came together on a Zoom call every afternoon to share our experiences and offer help, which was provided at a much faster pace.
Out of these conversations we developed a consortium including our VRCID social team, U-Turn, MES, Street Scapes, Service Dining Room, CCID, and the Substance Use Forum, where we discussed a plan of action to collaborate and help the homeless to the best of our abilities."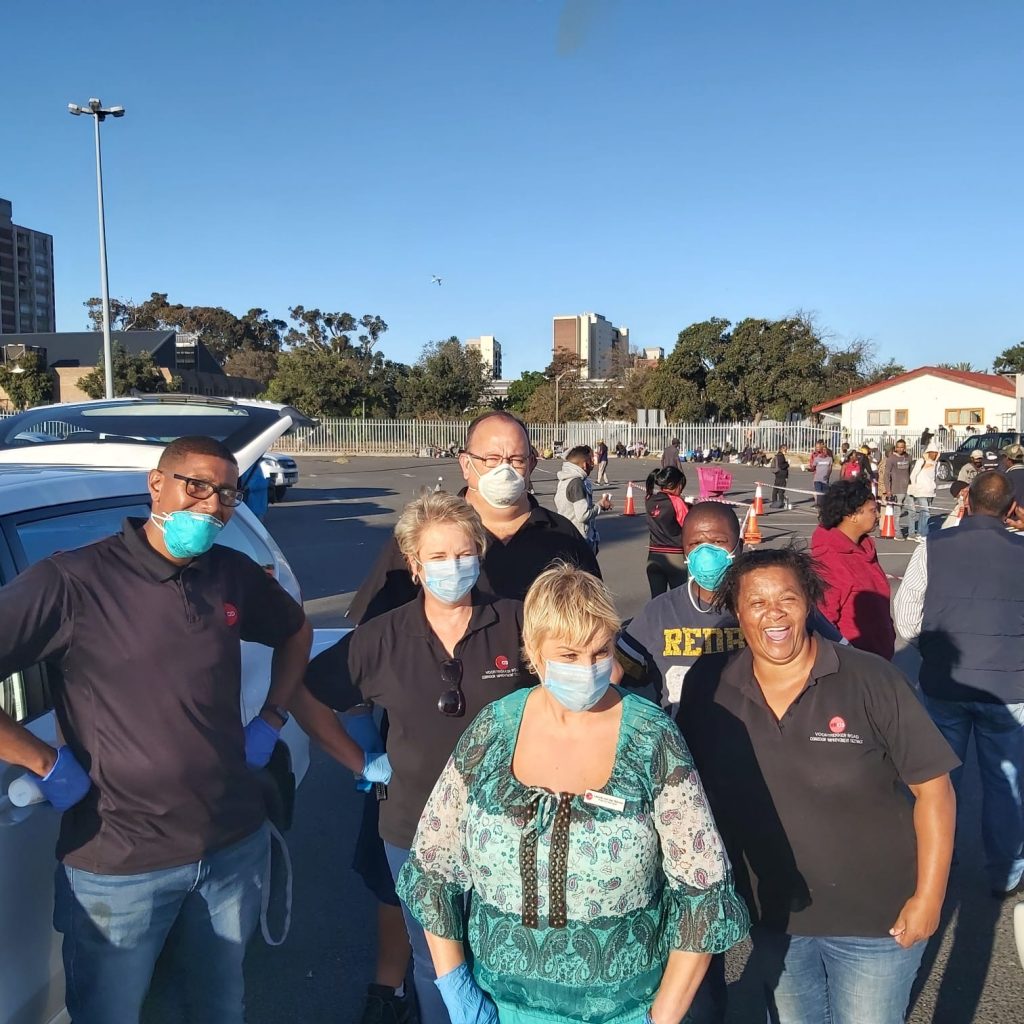 In the week leading up to the national lockdown, we joined forces with Mould Empower Serve (MES) and Bold Moves to have 4,000 booklets printed, which explained the symptoms of COVID-19 and provided information on precautionary measures for the prevention of virus spreading. This information included illustrations so that children and illiterate adults could understand. We also encouraged people on the streets to return home if they could do so.
In the 50 days of levels 4 and 5 of lockdown, we served 81 900 meals to the homeless and vulnerable. Between MES and our VRCID team, a total of 347 food parcels were delivered to those in dire need of food security relief, 35 people were returned to their families by our fieldworkers, 120 were referred to the Paint City shelter, and 15 were given medical relief in the form of drug replacement therapy. Clothes were also distributed to the homeless and those referred to Paint City by MES and U-Turn.
Together with MES Safe Space, we organised a daily register and meal distribution in the parking area of Tygerberg FM for those who couldn't return home or find space at a shelter. These individuals were assigned a number and received a wristband bearing this registration number to help our team track them.
On the night of 26 March 2020, 420 people were registered in Bellville, and another 400 were registered over the next three days, with a further 200 people being registered in Parow. "For the first time, we were able to really get an accurate number of the people on our streets. They were desperate and scared and came of their own free will," says Wilma.
To find out more about how the VRCID, MES Safe Space, their partners and other players supported the destitute in terms of food security, health, re-integration and drug withdrawal, along with their future long-term plans to eradicate homelessness in our country, look out for part two of our blog post series next week.