Our national lockdown has been extremely challenging for most businesses locally and globally, and its impact is likely to be felt long after the lockdown ends. We spoke to two business owners in our area, from Clowns Hobbies and Fabulous Wear, to find out how they have been affected by the pandemic, yet managed to survive by adapting their business models.
Q&A with Wessie from Clowns Hobbies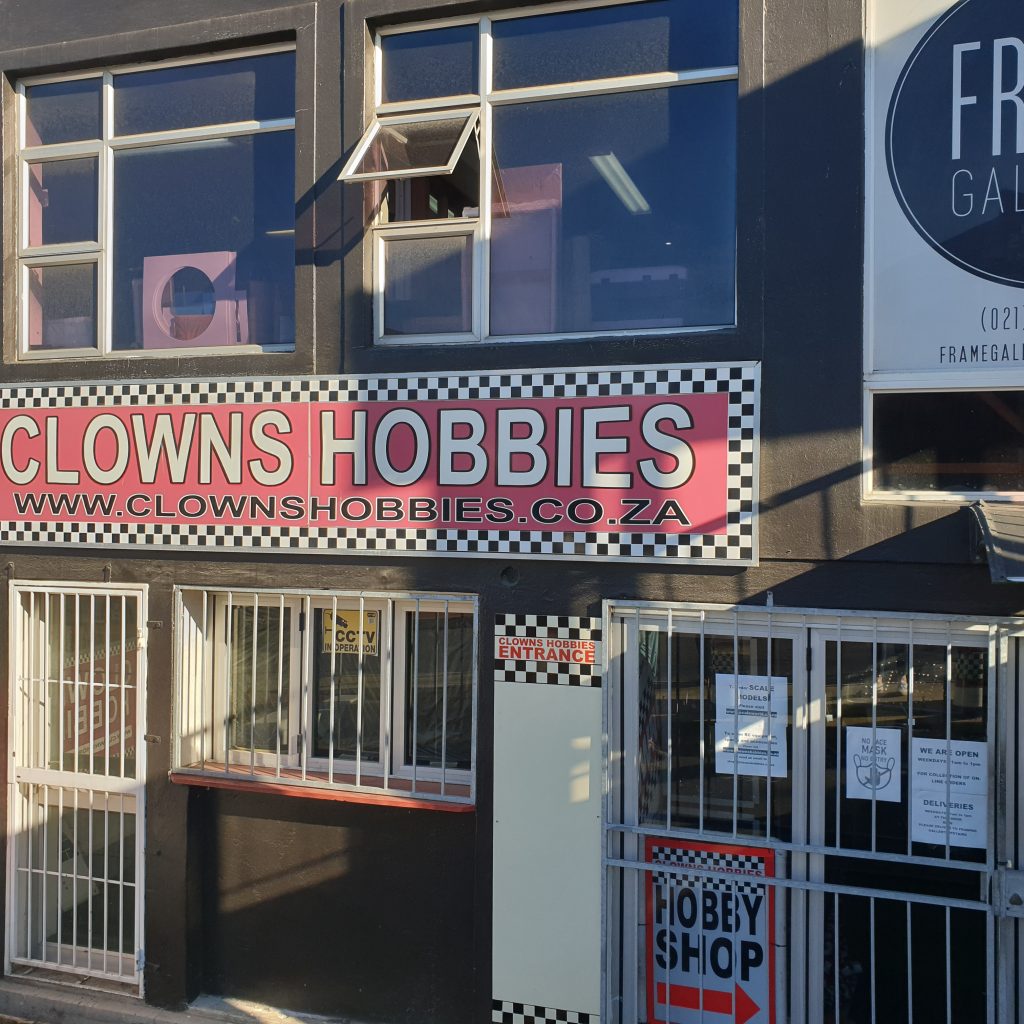 How has this pandemic affected your business?
The worst part was when we had to retrench some of our staff. We also had to move all our stock online to abide by social distancing regulations. While we luckily already had an online store, it had to be updated and not all our stock was loaded, so costs were incurred as we had to upload the remainder of our stock. We have also experienced a big decrease in customer traffic in-store, having to rely solely on online sales, which is tricky as our customer base is slightly older and not always comfortable shopping online.
Have you felt the presence of the VRCID in your area, and has it helped your business in any way during this pandemic?
Yes we have! Especially during the hard lockdown. When I popped out, just to come and check that the shop was all ok, it was very reassuring to see the VRCID patrolling the streets – they gave me great peace of mind. Now that shops are opening again, crime is spiking due to high unemployment, so it's nice to know that they are around – especially since everyone is wearing masks, it's difficult to identify people. So, the VRCID has helped to curb that criminal element as well.
What advice would you give to other businesses, based on your experience of keeping yours running during this pandemic?
The biggest thing that helped us was that, before the lockdown, we were operating on a cash-on-delivery basis, meaning that customers had to pay for a product when it was received. So, by not operating on a credit basis we avoided creating debt, which was our biggest saving factor. If businesses can operate in this way, it acts as a big safety net. And then, of course, you always need to have an emergency reserve fund that can cover you in case you don't make an income for a few months.
Q&A with Karin le Roux from Fabulous Wear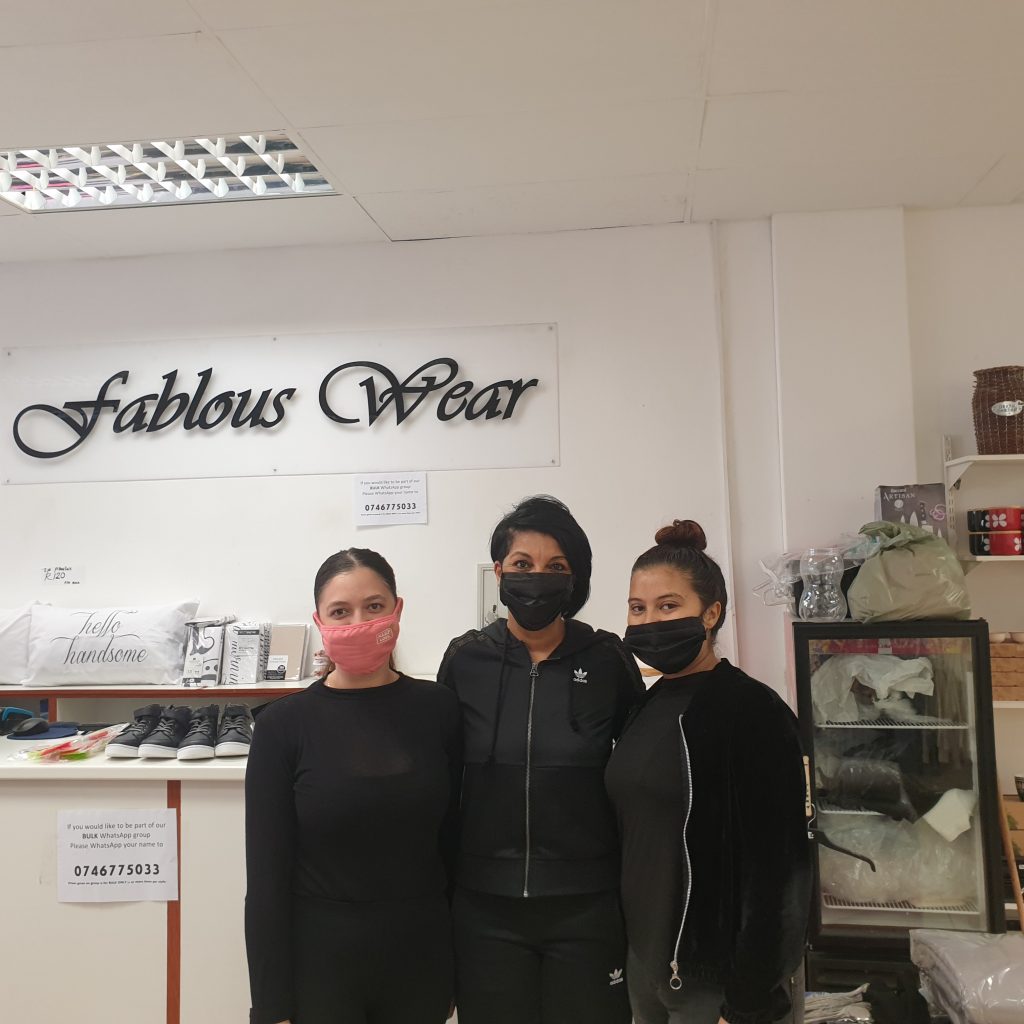 How has this pandemic affected your business?
I've been running this business for 12 years (I started running it out of my boot and at the flea market). It luckily didn't affect my business – we were one of very few who weren't affected. I could pay my staff full salaries, which I'm incredibly proud of.
I distributed free hand sanitisers and masks during that time, and I started buying in essential goods (for example hundreds of blankets). This past month was the best month we've had in 2 years – it was even better than our past festive seasons. We mainly sold knitwear, hand sanitisers, and masks (where we commissioned a local government manufacturer) – not to make money off these items, but just to help.
I used my gut feeling to get through it, and God has blessed our team with talent. Our future goal is to set up a workshop on the upper level of our building, where we'll focus on unemployment by providing jobs and upskilling those who need it most, with a specific focus on women. We're here for the community at the end of the day – to give without getting.
What advice would you give to other businesses, based on your experience of keeping yours running during this pandemic?
Customer service.
I believe that you need to be there for your customers – if you listen to them, they will come back.
Be honest.
Advise our customers honestly, and look after their best interests, instead of selling something that you don't actually believe in. You cannot buy friendliness and kindness.
Be proactive.
If you're not happy with the product, you must call, express your concerns, and it must be attended to.
The VRCID urges those who can support small local businesses who are struggling during lockdown to help keep their doors open. If you want to find out more about our efforts to feed the homeless, along with MES and other partners, read some of our latest blog posts. We are sure that any form of support is bound to make a big difference to those who need it – you may be helping to keep someone employed or helping to put food on a family's table. Let's join forces to overcome these uncertain times together, in true South African style.