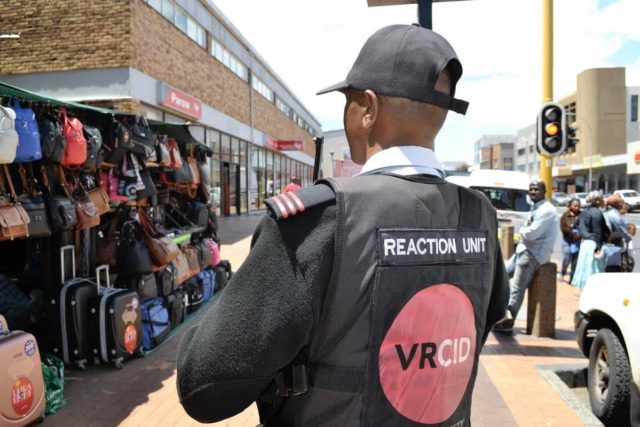 The City of Cape Town has given the green light to city improvement districts (CIDs) in Welgemoed and Boston after the two landed more than the required 60% public backing need to launch them.
Also known as special-ratings areas, the improvement districts are neighbourhoods where the majority of ratepayers agree to pay more so that they can benefit from top-up municipal services, such as cleaning and law enforcement.
Grant Twigg, the urban management mayoral committee member, said his directorate encouraged partnerships with entities that shared "the values, mission and vision of the City" and it would continue to support communities that "take initiative in their own progress and development".
The Welgemoed Community Improvement Drive (WCID), plans to start operating at the start of next month, according to Arnt Mittendorf, chairman of its interim steering committee.
He said the CID would "enhance the safety and security within Welgemoed and adjacent areas through visible public patrolling and security-related projects" and provide "a clean and green suburb for all".
Mr Mittendorf said the WCID was an evolution of the Welgemoed Safe initiative, of which he is a member. Started in 2011, Welgemoed Safe saw the establishment of a camera-monitoring system in the neighbourhood. Mr Mittendorf said the camera system would play a part in the WCID.
"The surveillance control centre will continue to operate as the security surveillance hub, not only for the Welgemoed area but also the neighbouring suburbs. The sharing of all security information with other CIDs is of paramount importance to not only try and move safety and security issues to other areas but to address them as a combined force for the greater northern suburbs."
The costs for the security officers, street cleaners and others providing the top-up services are carried by the ratepayers and are based on the value of their properties. The owner of a R3.73 million property would pay an extra R237 a month in rates, Mr Mittendorf said.
Hannes Truter, a member of the steering committee for the Boston Community Improvement District (BCID), said it was the result of many calls from the Boston community.
"The main focus of the CID will be to improve public safety and to address social issues in a unified, cooperative and sustainable manner while also ensuring that the area remains clean and free from litter and illegal dumping," he said. "The CID will liaise with all relevant parties such as neighbouring CIDs, Bellville police, private security companies and of course the Boston Neighbourhood Watch as well as neighbouring neighbourhood watches."
Mr Truter said the owner of a R1 million property could expect to pay R100 extra for the added municipal services.
Derek Bock, chief operations officer of the Voortrekker Road Corridor Improvement District, said the new CIDs would improve safety in Bellville.
"By forming public-private partnerships with the City of Cape Town and SAPS, CIDs are then in a position to uplift an area in terms of over-and-above services such as cleaning, public safety and social upliftment. The VRCID will, in particular, work very closely with the Boston CID as it borders the VRCID on Durban Road and 1st Avenue in Boston. This has created a larger security blanket for the area."