The Voortrekker Road Corridor community is one that truly reflects that of a rainbow nation, allowing its residents to gain a deeper understanding of differing cultures and beliefs, and creating an environment where we learn to get along despite our differences, and are brought closer together because of them. These tough past few months have required a strong sense of community, and we wish to support the community spirit and encourage the community to invest in itself.
We recently spoke to Taj Khatieb from Auto Fix to find out how the pandemic has affected his business, and to hear what advice he has to offer other local businesses.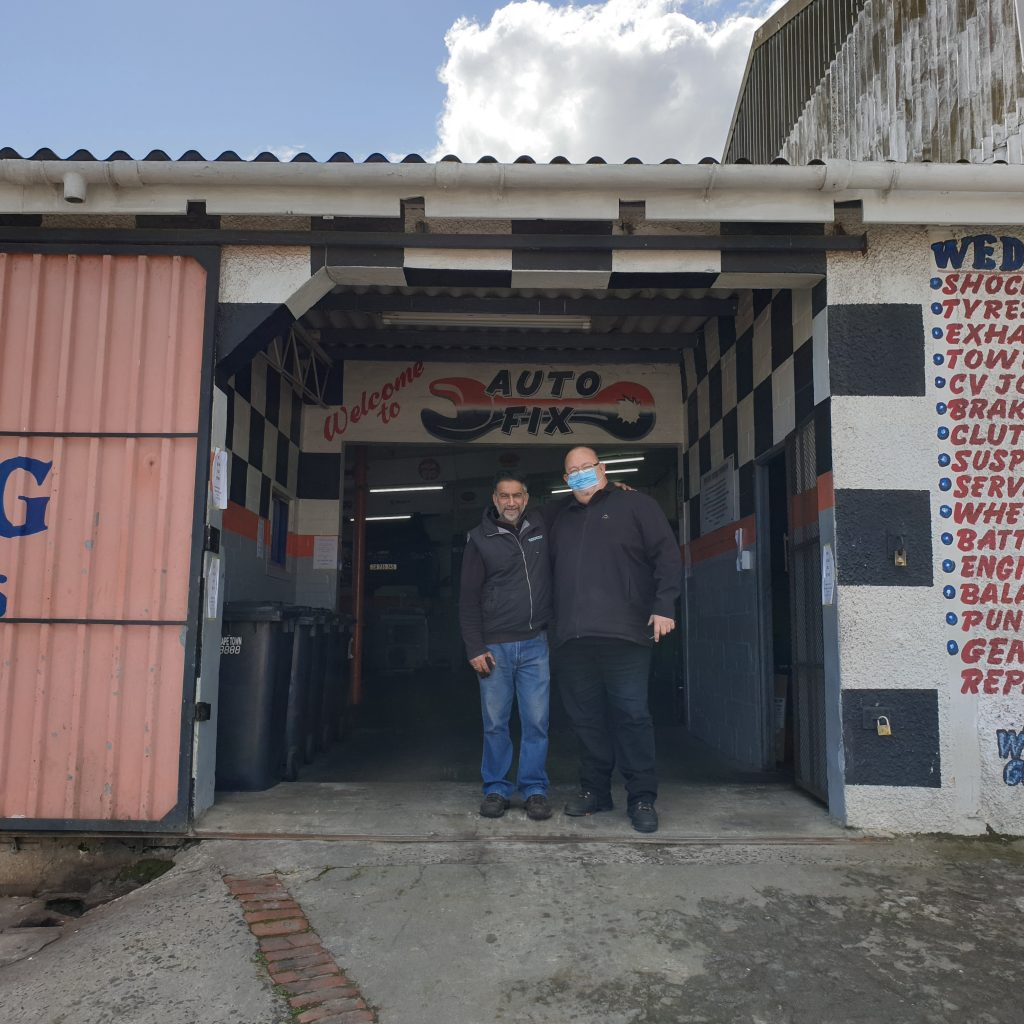 VRCID: How has this pandemic affected your business?
Mr Khatieb: It has affected us substantially. We've been here for 15 years – I was here before all the other auto stores arrived. We're in a prime spot, and even in a prime spot we've been affected by COVID-19. I think the one good thing that came out of the pandemic is that we've learnt how to save effectively. We had to do that to survive. It's had an intense financial impact because it's had a knock-on effect on everyone, and so it effects the number of customers coming into our store.
VRCID: Have you felt the presence of the VRCID in your area, and has it helped your business in any way during this pandemic?
Mr Khatieb: I was taken aback by how clean Bellville was – there was barely any litter! During lockdown, my wife came with me to check on the store, and she noticed that there wasn't a speck of paper on the surrounding streets. In 15 years, I've never seen this place so clean. In this area, most people coming to Bellville are only traveling through – they don't live here – so they don't take responsibility for the mess that they leave. The VRCID's cleaning teams and the GROW teams were busy working hard throughout lockdown, without commuters leaving their mess behind, which made the world of a difference.
VRCID: What advice would you give to other businesses, based on your experience of keeping yours running during this pandemic?
Mr Khatieb: I've realised that the bigger you are, the harder you fall. I've been very grateful that I'm a small business with loyal long-term customers – this goes such a long way. If there is any way you can save to bring your overheads down, do it (for example rotating staff in shifts, or negotiating with your landlord when you're renting). However, I've still got a lot of holes to close – I'm still just keeping my head above water. I used all my savings to keep us afloat – so there has been a lot of personal sacrifice.
Contact Auto Fix on at autofix@telkomsa.net or on 021 949 1511 about any motor-related issues or repairs. Otherwise pay them a visit and show your support on the corner of Robert Sobukwe & Reed Roads, Bellville.