The Voortrekker Road Corridor Improvement District (VRCID) and NGOs, Universal Change for Albinism Nobels (UCAN) and GROW, have been working together to help raise awareness about Albinism through a clean-up in Parow that took place on Freedom Day on 27 April 2022.
New NGO, UCAN, fights ignorance around Albinism
This local non-profit, formed earlier this year and run by Sylvia Mama, aims not only to raise awareness and battle ignorance around the condition of Albinism but to be proactive within their immediate community through urban clean-up and social upliftment. Sylvia believes that these go hand in hand, and UCAN plans to conduct workshops in community areas and spread information about Albinism via social media platforms.
Albinism in Southern Africa
Albinism, a congenital disorder in which people lack colour pigmentation in their skin, hair and eyes, affects about one in every 20,000 people worldwide. It is most common in sub-Saharan Africa, and studies quoted by the World Health Organization in 2006 reported that 1:4000 in Southern Africa were born with Albinism, compared to about 1:20 000 worldwide. Despite the prevalence of Albinism in SA, there remains a great misunderstanding about people with this condition and they often face ignorance, discrimination or even violence on a daily basis.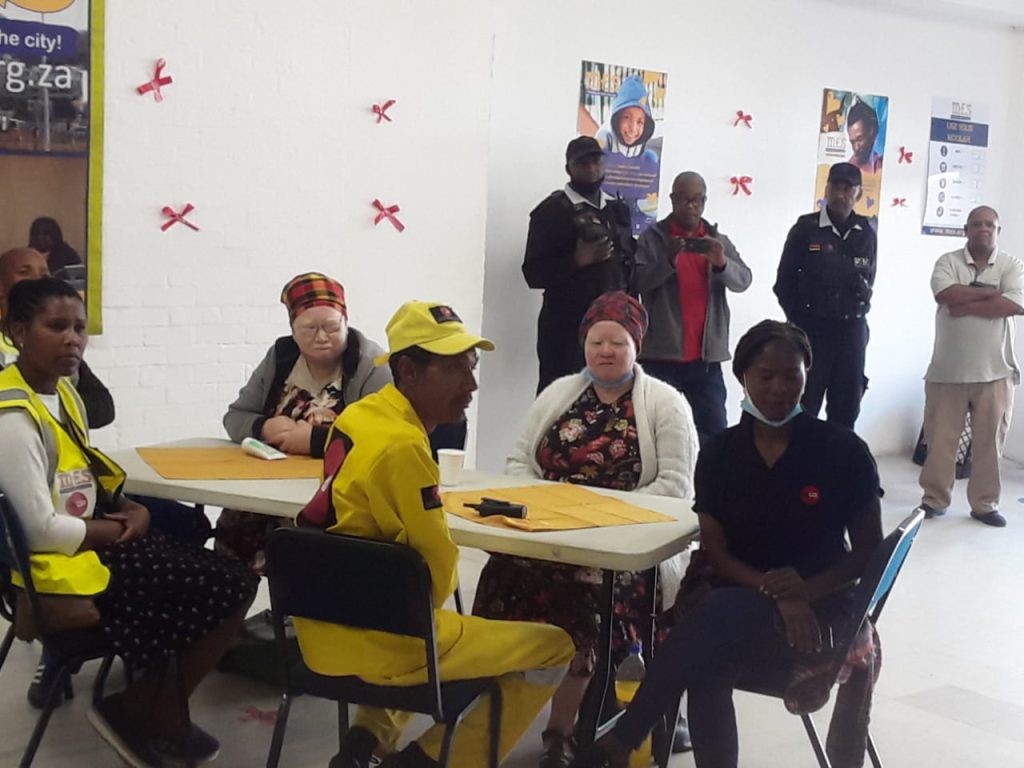 Street Clean-up
The street clean-up and community action took place on the 27th of April from 9 am – to 11 am around the Parow train CBD which included Voortrekker Road, Picton Road, Steenbras Street, Klosser Street, King Edward Street, King Edward Street, Alexandra and Louis Trichardt Streets. 30 people attended and 12 bags of litter were collected. The volunteers were divided into two groups, each with their area allocated for clean-up. The VRCID supplied bin bags and six Securitas cleaners to assist, as well as a vehicle to remove the trash that was collected. GROW (MES) also provided 10 GROW participants/cleaners (most of them are homeless or vulnerable to becoming homeless), branded GROW bibs and protective gloves for hygiene purposes, as well as something to eat for participants after the clean-up. Staff members of VRCID Social Development and MES participated as well.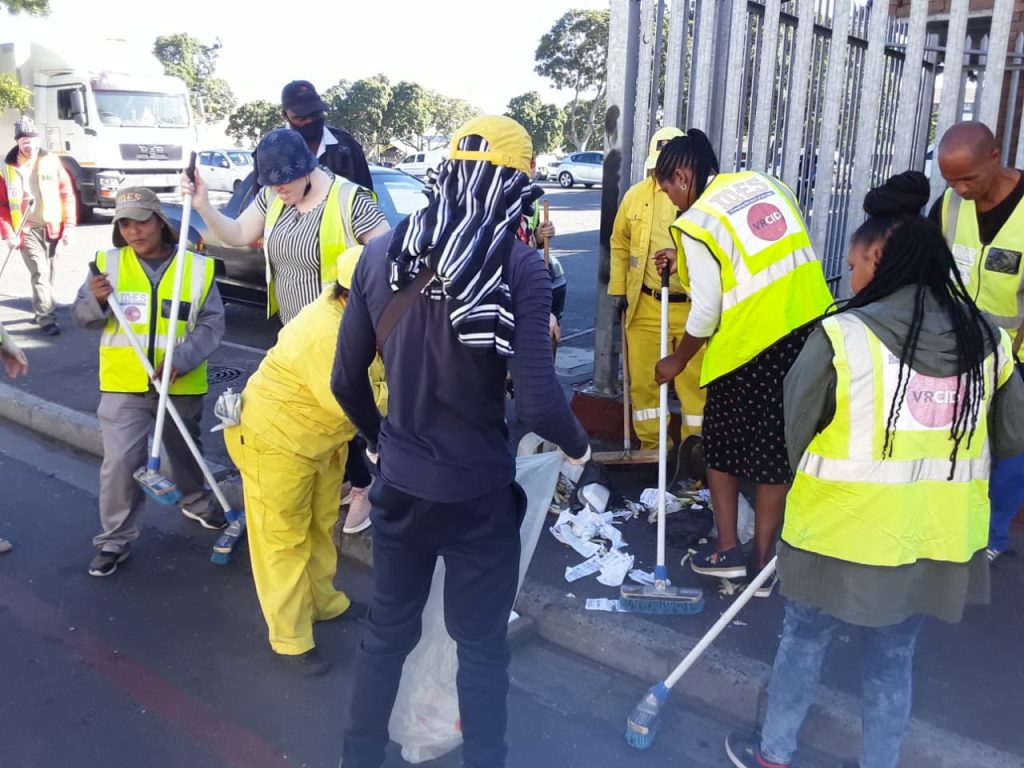 Community and Communication
The gathering of participants after the event was arguably the most powerful and important part of the day, as it allowed volunteers to mingle and interact, sparking important conversations about Albinism. UCAN members led a conversation around Albinism awareness and education, as well as what we can all do to help create a more inclusive community.