The Voortrekker Corridor Improvement District (VRCID) was established in 2012 as a Special Ratings Area (SRA) to service the area on and around Voortrekker Road in Bellville and Parow. As a non-profit company, the VRCID provides supplementary services to the local authority services and works closely alongside them in areas such as security, cleansing, social development and improving the public spaces. The VRCID operates with its own board of directors, lead by COO Derek Bock, and liaises across both the public and private sectors, working together with each to develop, promote and manage the area.
VISION
To create and maintain an urban environment along the Voortrekker Road Corridor that is clean, safe and sustainable.
MISSION
To improve and upgrade the public environment for the benefit of all.
OUR MANDATE
The VRCID operates within a clearly defined geographical boundary of eight kilometres, providing top-up support to the City of Cape Town's service delivery teams. The VRCID is funded by special levies paid by commercial property owners within the operational area. The boundaries are: N1 on Durban Road; Steenbras Road in Parow; Stikland Railway Bridge and the Tienie Meyer bypass in Bellville.
---
Chief Operations Officer: Derek Bock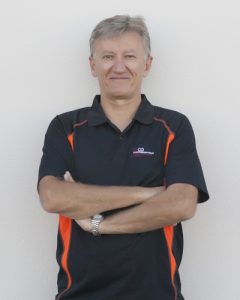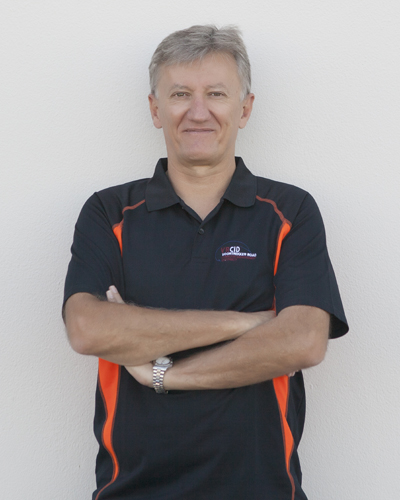 After completing his schooling career, Derek joined the South African Army and served both as a Non-Commissioned Officer and Officer.  Derek had the privilege of attending senior officer courses at the South African Army College and the Royal British Military Academy of Science amongst others. He left the SA Army as a Lieutenant-Colonel after serving 18½ years.
In 2002, he took up the post of Security Manager at the Cape Town Central City Improvement District and in 2003, was promoted to Chief Operations Officer.  From 2007 to 2012, Derek worked at an international property development company in Cape Town, giving him further experience in Property Management.
In 2012, Derek was appointed as the first Chief Operations Officer of the VRCID.
Email: Derek.Bock@vrcid.co.za
Board members
Hardus Zevenster (Chairperson of the Board): Representing Radio Tygerberg
Johan Bester (Deputy Chairperson): Representing Sanlam
Lamesa Modak: Representing Growthpoint Properties
Piet Badenhorst: Representing Laubscher and Hattingh Attorneys
Allen Bosman: Representing The Foschini Group
Romanie Smithdorf: Representing Vodacom
Geo Nel: Representing McCarthy's VW Parow
Johan Oosthuizen: Private Property owner
Reg Barry: Private Property owner
Ciska Mouton: Private Property owner
---
Area boundary