Our hardworking team was recently awarded the prestigious Pinnacle Award for Leadership and Management: Creating a Social Development Ecosystem, at the International Downtown Association's (IDA) annual conference in Winnipeg, Canada.
This renowned award ceremony identifies outstanding achievements by City Improvement Districts from across the globe. We were chosen out of 65 international submissions from 50 different cities, as one of only five projects to receive the Pinnacle Award – which is known as the industry's highest honour.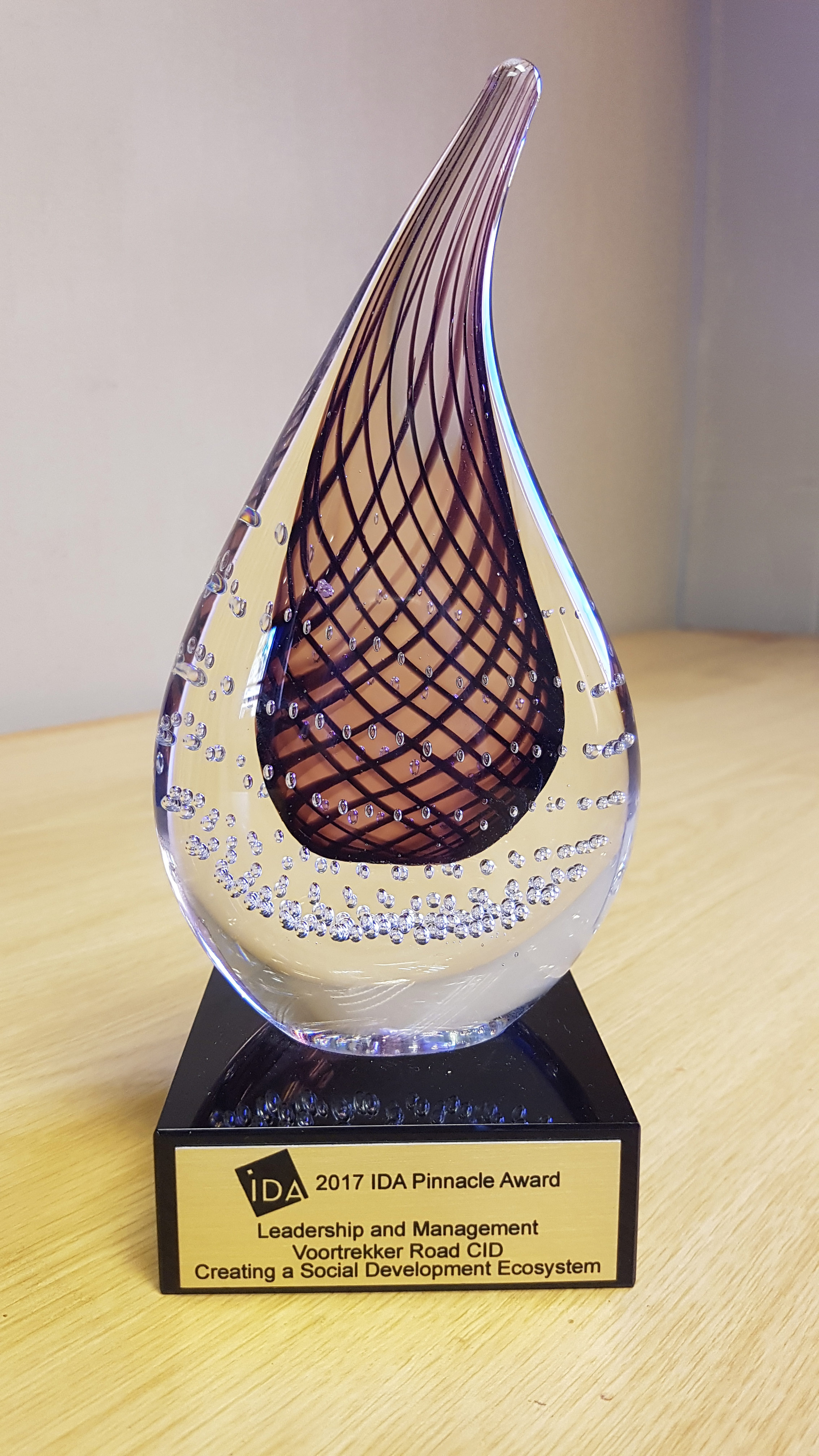 Since we started in 2012, we have been working towards improving the safety and security, appearance and community identity of our beloved Bellville and Parow CBD areas. We are currently the largest City Improvement District (CID) geographically in Cape Town and we've made a significant impact on the safety and security, cleanliness and social upliftment of our area since we started. In case you are not aware, there are currently a whopping 39 CIDs in Cape Town.
The IDA
The IDA is based in Washington, D.C. and is the international body for City Improvement Districts. David Downey, who is the current IDA President and CEO had this to say: "These innovative projects set an outstanding example for cities around the world… IDA members continue to champion liveable, vital and thriving urban centres. Each of these projects has made its particular city a better place for the people who live and work there."
We can be proud
Our current COO, Derek Bock, has been our leader since the beginning in July 2012. Here is what he had to say after receiving the award, "It means a great deal to me and the VRCID team to receive this acknowledgement from the International Downtown Association. We are a small team of only nine staff members, with limited budget and resources at our disposal, yet we have been able to achieve remarkable results. It boosts our confidence as a team and testifies to the fact that public private partnerships work!".
We have a network of role players that strengthen and support Derek and his team, both practically and strategically. Derek continues, "I have an incredible Board of Directors, who invest many (unpaid) hours per month into ensuring the VRCID is well managed." This is a Board who all own property within the VRCID and for them, it is about bringing investment back into the area and to stop urban decay; they are part of the solution.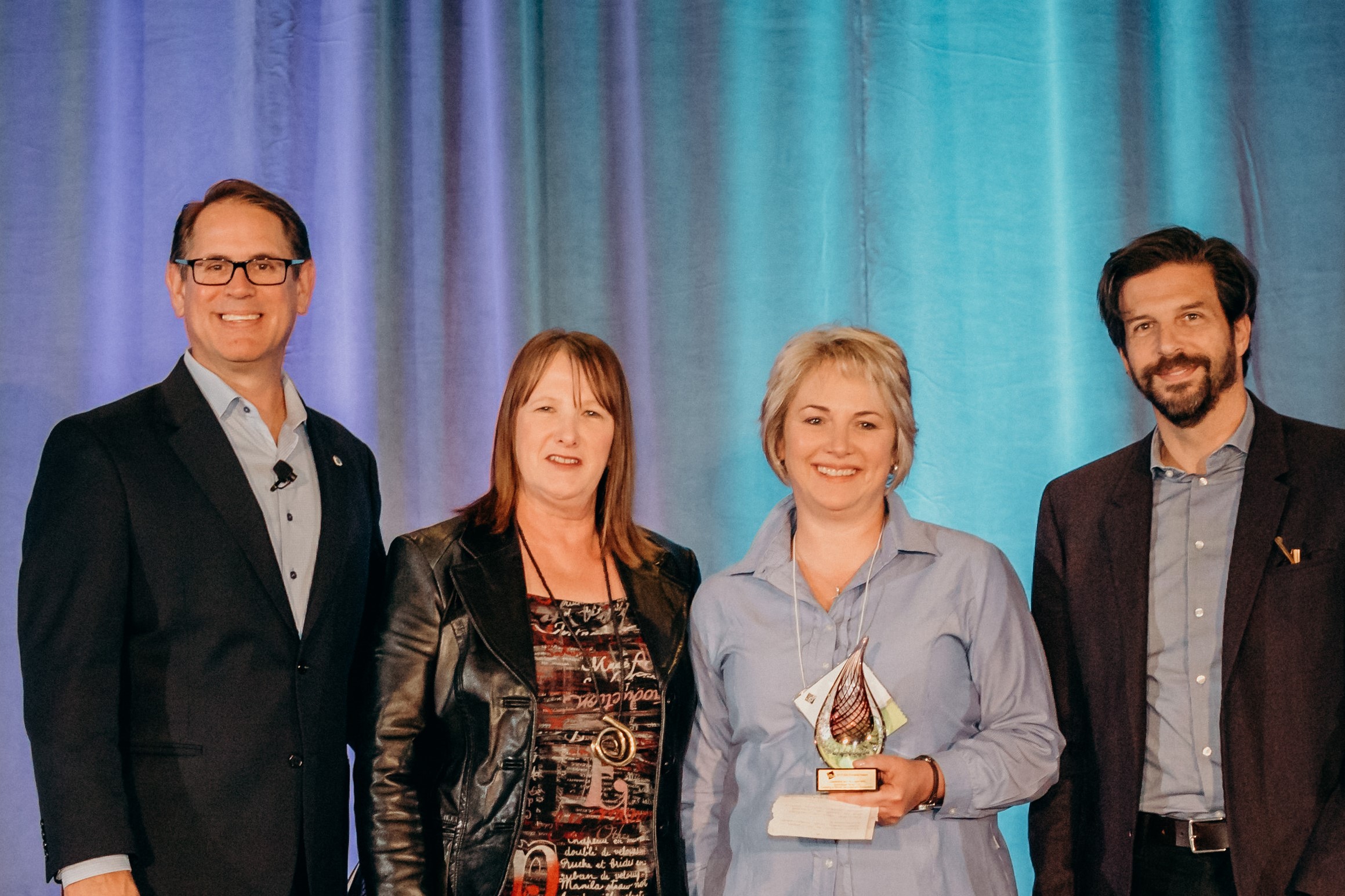 Recognition
As much as we are proud of our achievements to date, we also realise the importance of Public-Private partnerships.  For this reason, we have partnered with various NGOs in the area, such as Mould Empower Serve (MES), The Haven and Tygerberg Association of Street People.
Without our service providers such as Safe2Park and Securitas, this award would not be possible. The City of Cape Town and its Law Enforcement agencies and the SAPS have also been highly instrumental in assisting us on the street. Without their knowledge, input and assistance, we would not be as successful. I dedicate this award to them as well.
Our Chairman, Hardus Zevenster said, "I am extremely proud of Derek and the team. They work very hard, long hours and sometimes in dangerous situations when confronting the criminal element.  What they have achieved in the past five years is phenomenal."
This just goes to show that every effort helps! From our caring community, to our highly dedicated staff, our leaders and service providers, we are and always will be, stronger together.