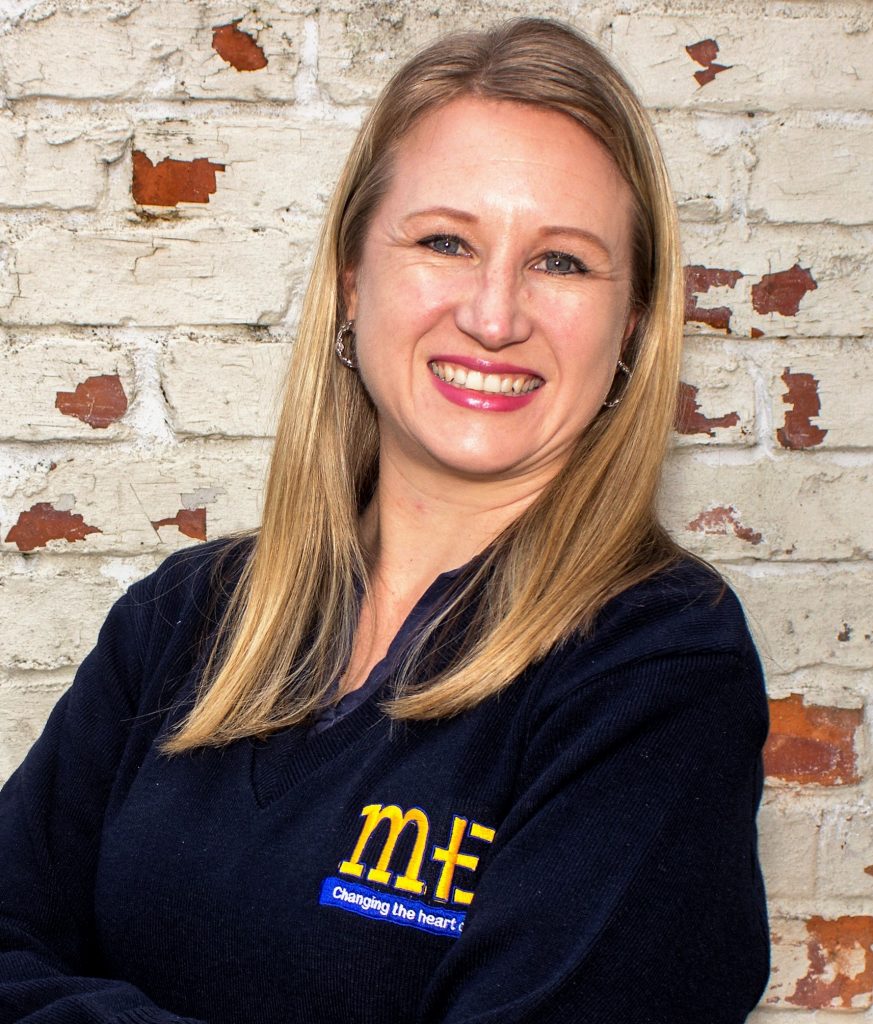 'Everyone in our country has the potential to contribute to a better South Africa.' – Lilly Rossouw
MES (Mould Empower Serve), an NGO based in Bellville and partner of the VRCID in terms of social upliftment, has been at the forefront of improving the lives of the destitute, especially those living on the streets.  The VRCID and MES have seen the value of Public Private Partnerships in action, we are like one family with a common goal of uplifting and caring for those less fortunate than ourselves.
One such "family member" is MES Branch Manager, Lilly Rossouw. Lilly has been a powerful influence at MES for over a decade. She first volunteered at the Kempton Park office after which she accepted a full-time post in Bellville. She has been an important part of the family and we want to give her a platform to share her closing thoughts before she takes up a new challenge in her working career
VRCID: How did you become involved with MES?
Lilly: I was originally looking for an opportunity to serve the community and my church made me aware of a volunteering opportunity at MES. The Kempton Park branch was being established at the time and I coordinated their feeding scheme which was supported by various churches in the community.
When MES opened their offices and shelter in August 2010, the branch needed someone to assist with marketing. I was appointed to fill that position. I later transitioned to the role of Branch Manager for MES Bellville in 2016.
VRCID: What have you enjoyed most about working for MES?
Lilly: Being part of a team that makes a positive difference in the lives of others. At MES we are directly confronted with people facing huge challenges and we constantly try and find ways to serve, empower and mould lives towards greater dignity.
It has been a privilege to see lives being transformed and to witness people standing up again after they have hit rock bottom.
VRCID: What have you found challenging about your role?
Lilly: It is challenging to work in the not for profit sector, particularly with limited funds, resources and physical capacity. These challenges are outweighed by the many rewarding things though, and they make it worthwhile.
VRCID: What have been your greatest lessons?
Lilly: I have realised that non-profit organisations cannot work on their own. It takes collaboration between the NPO's, government, churches, businesses and individuals in every community to bring about sustainable change.
This is where I have gained specific appreciation for the role that the VRCID has played in the Bellville and Parow communities where we work.
I have also learnt that one must never give up. No matter how big the problems seem in our country, there are solutions and innovative ways to overcome them.
VRCID: What are you going to miss the most?
Lilly: Although I am very excited to take on a new challenge, I will miss my MES family immensely. They are such an amazing team of people who are always willing to go the extra mile to serve their community. We have laughed together, grown together, cried together and prayed together.
It has also been amazing to work with many different stakeholders and partners who are willing to stand together to bring about positive change.
VRCD: Any final thoughts that you would like to share?
Lilly: I want to encourage those reading this to not stop believing that hope is possible. Let's not stop believing that small acts of kindness can actually make a difference in other people's lives.
We see and hear about the need in our country, but our daily lives continue on whether we actually get involved to make a positive difference or not.
Let's always believe that we have the power to make the world a better and happier place.
Lilly takes up a new post as of 1 April 2019 at the at the Mergon Foundation as their Relationship Manager.  The Mergon Foundation is a private investment group that "exists to impact lives".
There is no doubt that she will use all of her gifts and talents to bring about as much positive change as she has with MES.
MES is in the process of appointing a new branch manager. Please visit the careers section of the MES website for more information.